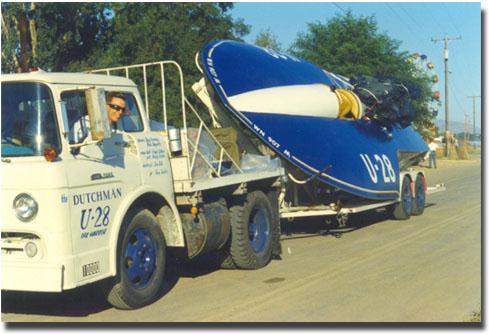 Arriving in the Tri-Cities in 1967 with the Dutchman. Notice the ferris wheel that use to be at the carnival in the background.
If you notice the trailer, there is pink in the wheel wells. That is because the trailer was purchased from Edgar Kaiser with help from Mike Welsch. Crew Chief of the Slo-mo-shun IV, Hawaii Kai III, and the 1967 Notre Dame. After the original Hawaii Kai III was destroyed the trailer was offered to us. I was extremely overjoyed to purchase this trailer.
We never modified that trailer to fit the boat. It fit!